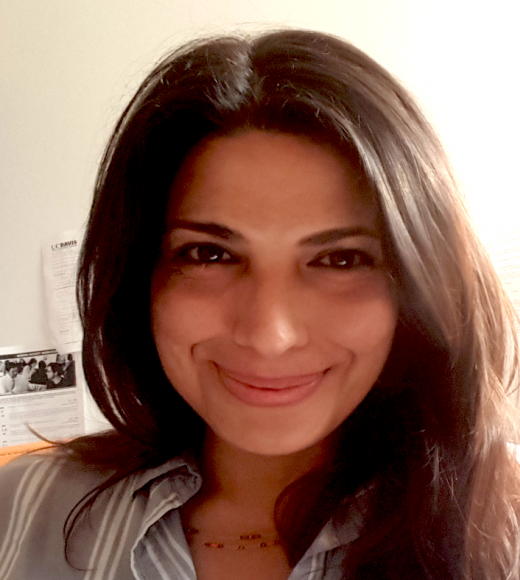 Bio
Education
Ph.D.   Ethnic Studies 2008, University of California, San Diego
M.A.    Ethnic Studies 2000, University of California, San Diego
B.A.     Interdisciplinary Studies 1996, University of California, Berkeley
Research Areas and Interests
Dr. Ofelia Ortiz Cuevas is an interdisciplinary scholar in the Department of Chicana/o Studies at UC Davis. She received her Ph.D. from the Department of Ethnic Studies at UC San Diego in 2008. Her research is at the intersections of Critical Race Studies, Visual and Cultural studies and Geography and Law. Her work focuses on race, prisons and policing interrogates the critical questions; what lives constitute an ethical crisis? And what is the contemporary value embedded in the practice of racial violence?
She was a UC President's Postdoctoral Fellow and has taught extensively in the UC system. She is currently completing her manuscript, Mortifications of the Flesh: Racial Violence in a Time of Crisis, which maps the historical continuities and discontinuities of policing and state violence on the material and discursive terrains of law, visual cultural productions and raced populations. She is also at work on a second book, Policing L.A.'s Human Terrain: The Criminal Non-Human at Point Zero, which examines Los Angeles County jail as a critical point on the city's cartography of productive human terrain.
Selected Publications
"Race, the Citizen and the LA (non)Human: State Violence and Race Relations in Globalized Los Angeles" in Black and Brown Los Angeles: A Contemporary Reader.  Josh Kun and Laura Pulido eds. Berkeley. University of California Press.  2013.
 "Welcome to my Cell: Housing and Race in the Mirror of American Democracy" American Quarterly, Vol. 64 No. 3, September 2012.
 "COPS and the Visual Economy of Punishment" in Abolition Now! Ten Years of Strategy and Struggle Against the Prison Industrial Complex. Oakland. AK Press. 2008.